GIVE YOUR CAR THE CLEAN IT DESERVES. GIVE IT A SUPERWASH TOUCHLESS CLEAN.
If you love your car, and we know you do, give it the shiny clean it deserves with our SuperWash on Main Touchless Car Wash.
Using only high-pressure water jets and detergents to clean your car – no brushes, sponges or cloths ever physically touch the vehicle – our state of the art touchless wash system brings your car to a spotless clean in minutes.
There are five key factors to a successful car wash: water quality, water temperature, chemistry, water pressure generated by the equipment, and time. At SuperWash on Main we offer optimal conditions for the first four, ensuring that the fifth factor – time – is kept to a minimum! Even better, while our facilities are powerful enough to provide a complete clean, even the underside, the touchless system is far gentler on your car than any other kind of wash.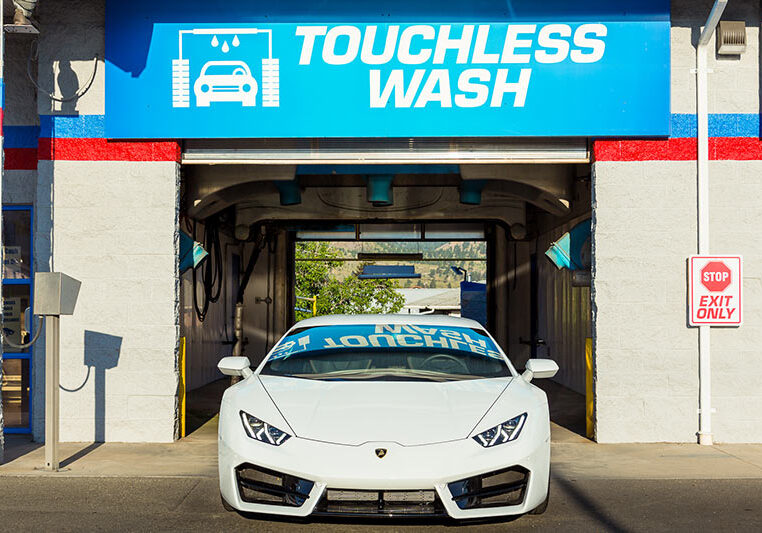 Touchless Car Wash Penticton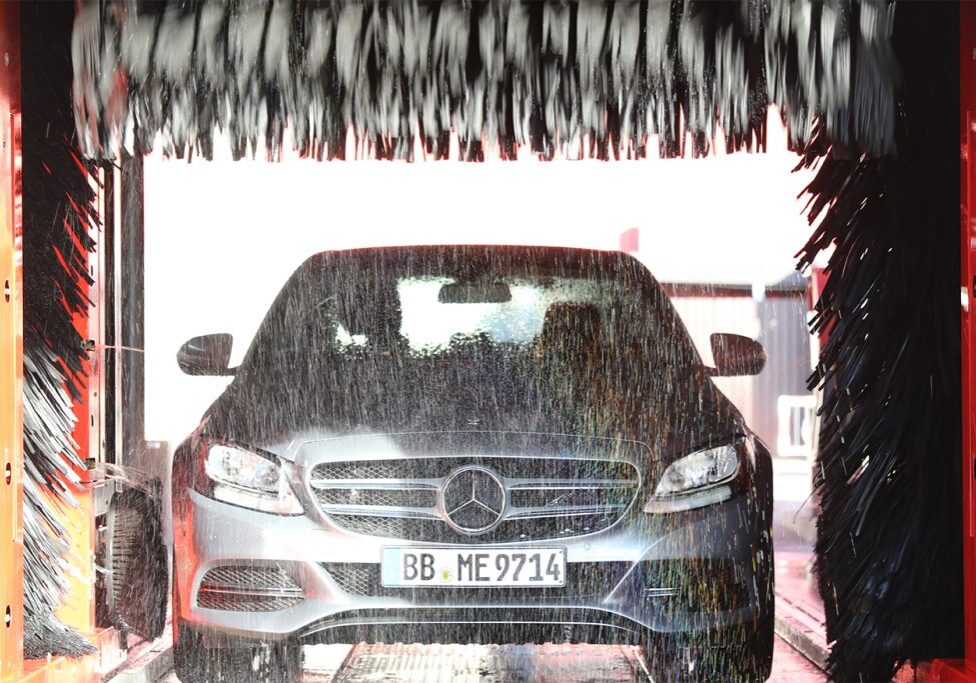 Advantages or our Touchless Car Wash include:
⇨ With nothing touching your vehicle, the chance of any surface damage, such as scratches to the paint, is reduced to almost nil.
⇨ Sensors follow the contour of your car for a more effective full-body wash.
⇨ This system is able to wash many different vehicle types – including oversize vehicles, duallys, etc.
⇨ Touchless or brush-free washes conserve water by greatly reducing water consumption. Numerous studies have proven how wasteful driveway car washes are. A 5/8-inch hose operating at 50 pounds per square inch uses 10 gallons of water in a minute, which means you can easily use 150 gallons of water (or more!) to wash your car at home. A professional touchless wash uses only around 35 gallons for a full wash and rinse.
⇨ A touchless wash saves time. A thorough DIY, at-home car wash can take an hour or more. A touchless wash? You're out of there in as little as a few minutes.
It doesn't matter how much elbow grease you put into it, an at-home DIY car wash will never get the same spotless clean as our SuperWash touchless car wash. Premium products and state of the art facilities set us apart from your average carwash. Give it a try – we guarantee neither you nor your car will not be disappointed!
SuperWash by name, Super Wash by nature.
4 Touchless Car Wash Options at SuperWash on Main
Our touchless wash facilities include 3 bays, offering four different cleaning levels at each. No matter the time or the budget, we have the perfect option for busy people wanting the best clean their car can get!

Want To Prepay For Your Wash?