Superwash on Main Location
SUPERWASH ON MAIN – CLEANING UP PENTICTON ONE VEHICLE AT A TIME
Did you know that Superwash on Main has not limited its grime-fighting powers to the Mission/Kelowna? That's right! We know that grime never sleeps, and that it doesn't discriminate when it comes to geography either! Which is why we have another top notch, and super clean, location set up to serve Penticton!
Our Penticton location, conveniently situated on Main Street, Penticton, offers quick and easy access to the cleanest clean your car has ever seen! Because if your car's not Superwash clean, is it even clean at all?
We are absolutely dedicated to keeping cars clean, wherever you live, and these two locations are just the beginning of our Superwash cleaning superpowers. We intend to take over the car cleaning world!
Until that happens though, you can find our state-of-the-art, automatic/touchless car wash facilities in Penticton as well. With three bays and four cleaning options, Penticton Superwash is open 7 days a week, offering the kind of cleaning power your car deserves any time that suits you!
Prefer to have control over your car, and your clean, at all times? Our Penticton location also offers five heated self-serve car cleaning bays, with all the same cleaning power and potential as the automatic option, but giving you the reins (or the gears, as the case may be!), 24/7.
Either way, whether you choose to use our automatic facilities or the self-serve car wash options, all of our equipment and products are considered industry-leaders – unmatched for cleaning power and performance.
Try out our Penticton Superwash on Main facility today – if your car could speak it would thank you!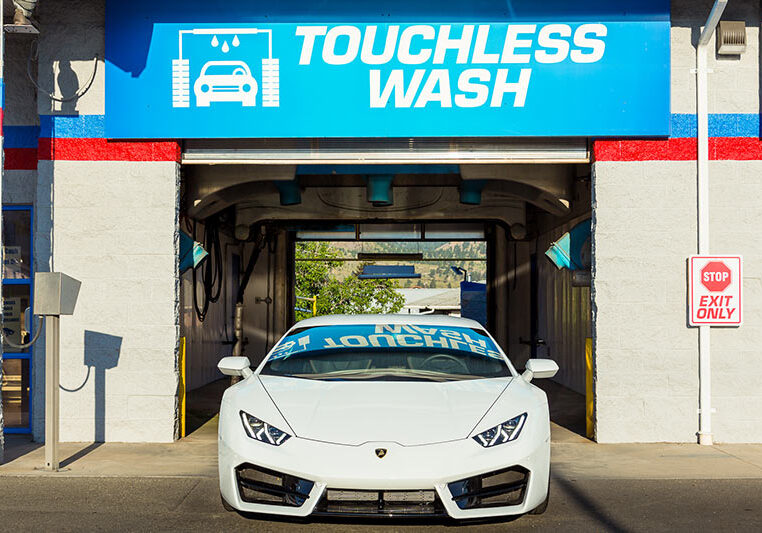 Touchless Car Wash Penticton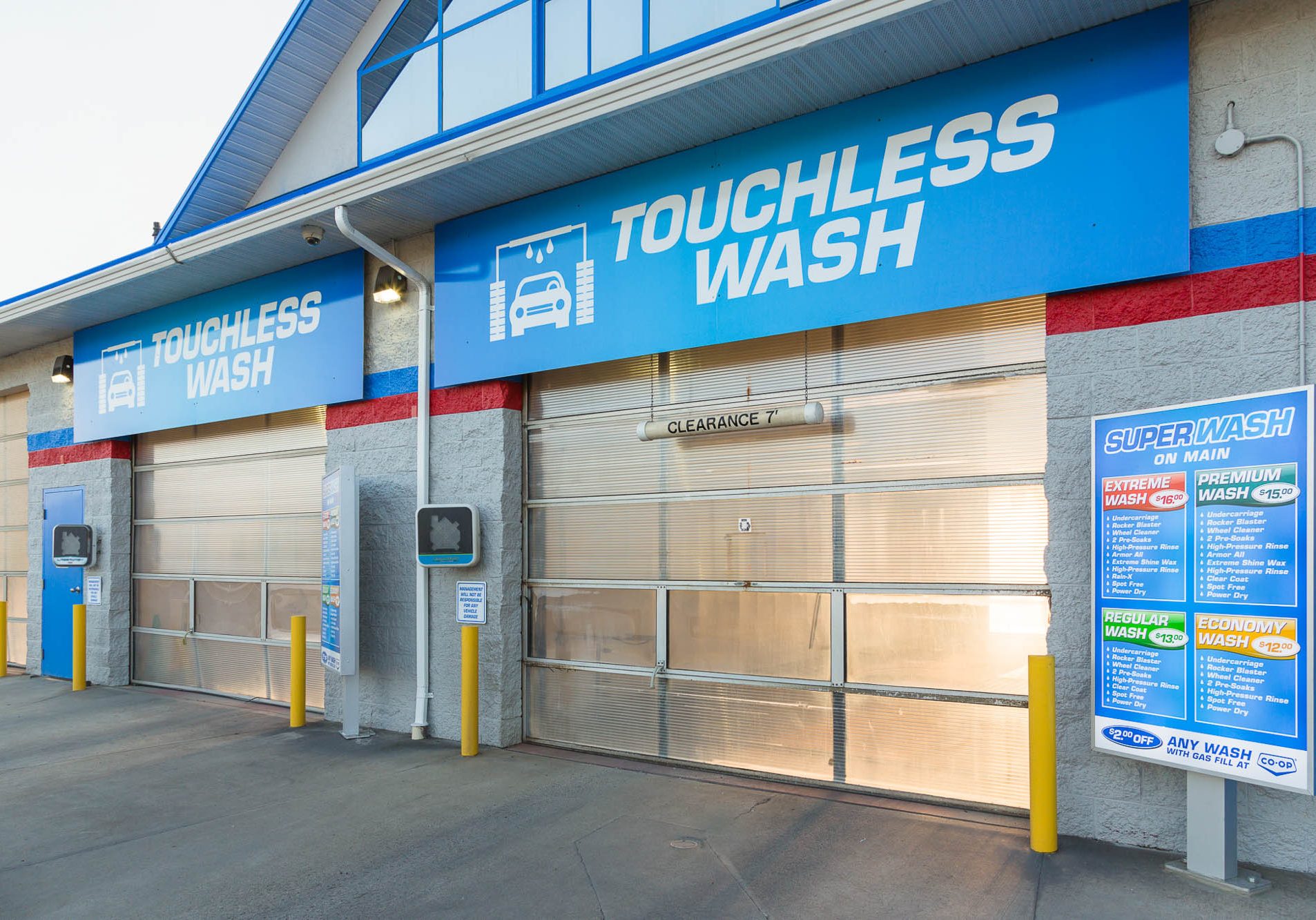 Advantages of Choosing Superwash on Main Penticton Car Wash
⇨ Superwash on Main Penticton is conveniently located for a quick, easy, cost-effective, drive-in drive-out car cleaning experience.
⇨ All our car cleaning options and bays offer the absolute best in professional equipment and cleaning products to ensure your car leaves our premises sparkling clean. We call it the Superwash Magic Touch.
⇨ Superwash on Main Penticton Automatic car wash options include 3 bays, offering 4 levels of powerful clean, designed to match both your budget and your time constraints. All 4 guarantee a spectacular sparkle and shine at prices that can't be beat.
⇨ Superwash on Main Penticton location offers 24/7 car cleaning options… because grime never sleeps.
⇨ Superwash on Main Penticton's five self-serve cleaning bays are packed with great cleaning options, unmatched by any other car washes in the region. These include but are not limited to: tire cleaner, pre soak, foam brush, high pressure rinse, wax, bug remover, engine degreaser, high pressure soap, total rain coat protectant, and spot free rinse. This is not your granddaddy's DIY front drive car wash!
Superwash on Main Penticton Location & Contact Information
⇨ Physical Address: 1981 Main St, Penticton, BC V2A 5H5
⇨ Phone: (250) 492-2488
Superwash on Main Penticton Access Hours
⇨ Automatic Car Wash Facilities: 3 Bays open 7 days a week, 7am to 8pm
⇨ Self-Serve Car Wash Facilities – 24/7: 5 Bays open 7 days a week, 24 hours a day!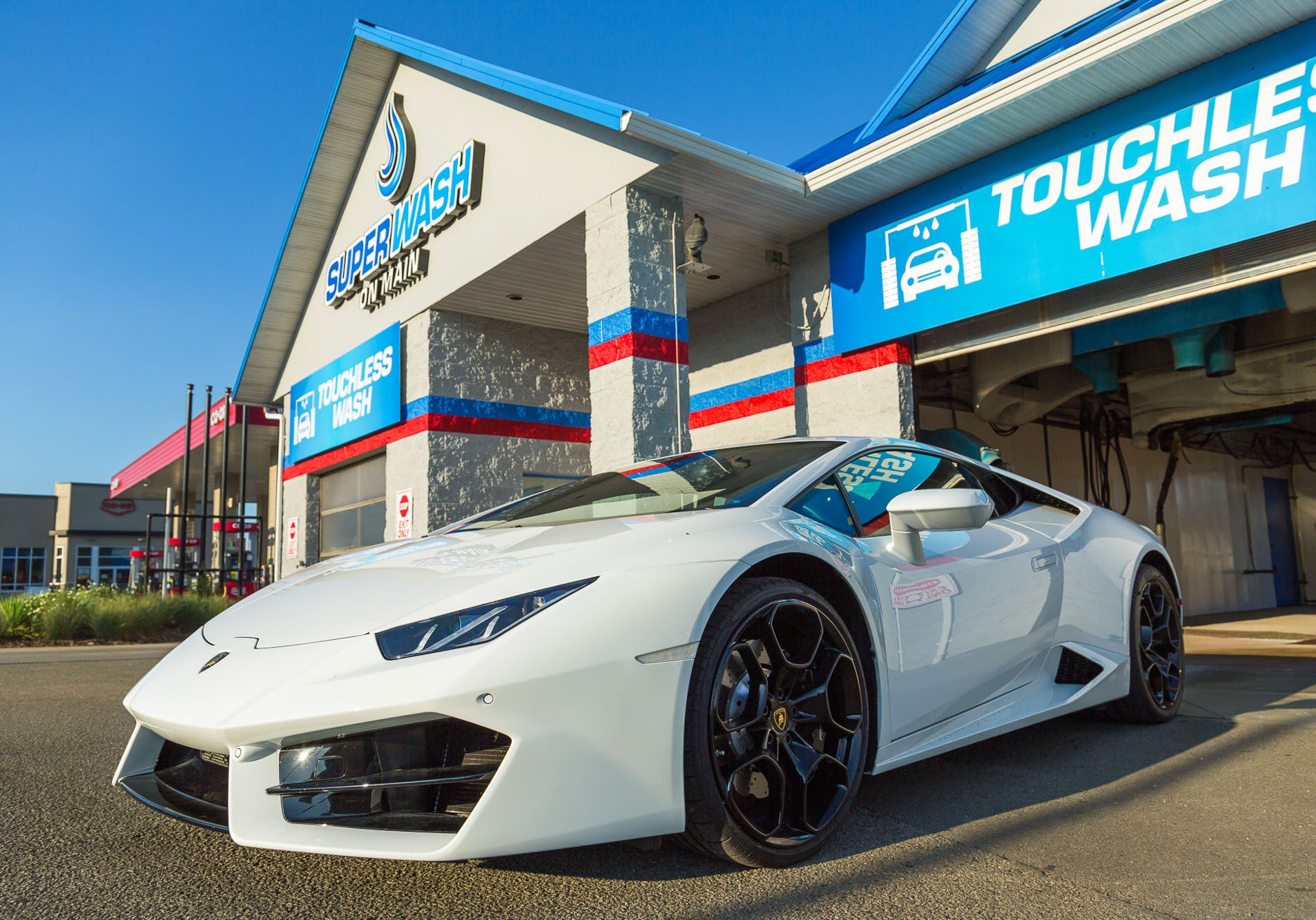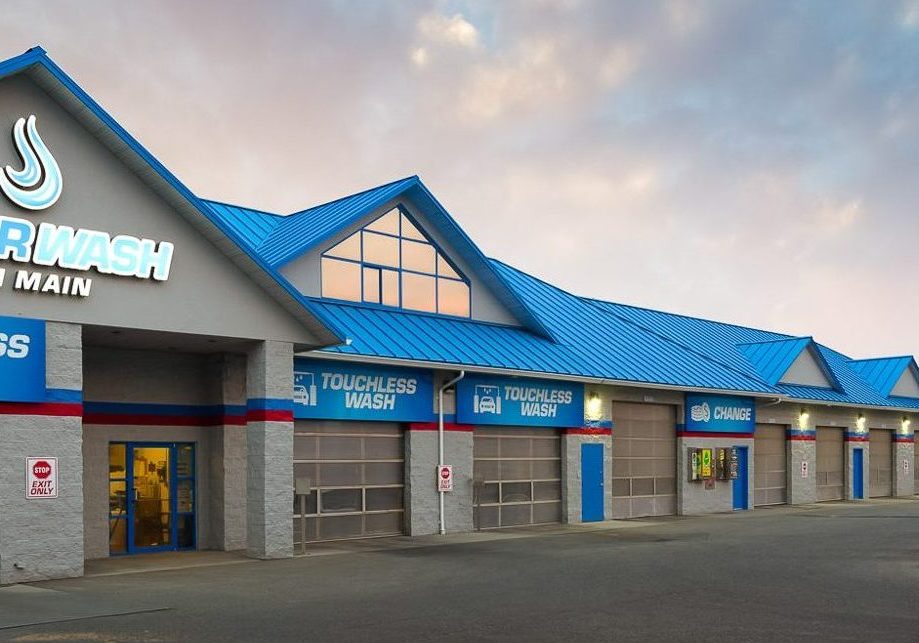 Superwash on Main Penticton Facilities Offered
⇨ 3 touchless automatic car wash bays, powered by state-of-the-art equipment and industry leading cleaning products
⇨ 4 top tier automatic cleaning options, all designed to give maximum clean with minimum fuss, catering to every budget and time constraint.
⇨ 5 self-serve car wash bays, open 24/7, powered by the very best in cleaning equipment and products – no DIY bucket, sponge and soap routine required!
⇨ Unbeatable pricing on all cleans.
⇨ All major credit cards and VIP Wash Passes accepted.
⇨ Amazingly priced Unlimited Wash Plan
⇨ Online prepayment available for automatic touchless car wash
SuperWash by name, Super Wash by nature.
Want To Prepay For Your Wash?